Cheeky Butler Tenerife, the cheeky butler mania has landed with the best butler in the buff Tenerife. Our cheeky butlers Tenerife are the best add on to any hen party, private holiday event, gay holidays or pool party on a luxury Villa, where you can celebrate an amazing party with cheeky butlers, strippers, dj´s and chef that you will never forget and the biggest surprise for the bride to be.
"Cheeky Butler Tenerife, amazing and muscled butlers in buff, an awesome experience on your hen do"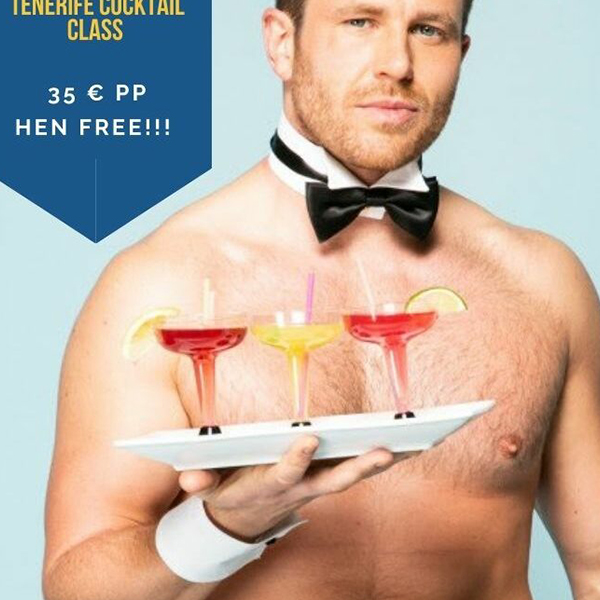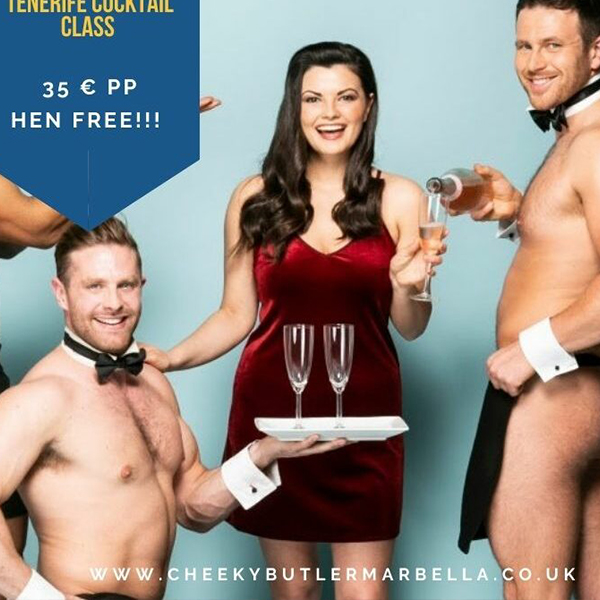 BUTLER IN THE BUFF TENERIFE
Our butlers in the buff Tenerife are semi naked young butlers in the buff Tenerife  just wearing a collar, bow tie, and a really small apron to cover their front…. Imagine the bride waiting for her young cheeky butler Madrid experience. If you imagine her surprise face and happiness is a really cheap experience for her to provide this extra to your hen do holidays.
Oh my goodness, the bride to be will love our butler in the buff on her hen do party in Tenerife, an unforgettable  experience for an amazing hen do in the Canary Islands.
Oh yes, we absolutely love cheeky butlers in Tenerife especially when it comes to a hen do in Tenerife, extra muscle, extra handsome  and extra delicious.
A great way to kick-off the evening and guaranteed to transform your hen party from fun to flirty and fabulous!
Equipped with a big smile and a great body, your Butler in the Buffer will come to your accommodation and be at your beck and call to serve drinks and nibbles.
He'll even pose for some photos!
One of our biggest sellers and we don't have to wonder
CHEEKY BUTLERS TENERIFE SERVICES
The main reason to hire a semi naked butler in Tenerife , is because our professional staff, is trained to provide lots of services that combined can be a great election for a private event on your hotel, apartment or villa in Tenerife. Our cheeky butlers are ready to prepare champagne breakfast, barbecues, cocktail making in Tenerife. We can offer to our customer´s the chance to buy the ingredients and our butlers will cook or prepare the cocktails or a yummy bbq. This will reduce a lot the cost any hen party.
If you  are looking for a Tenerife  cheeky bbq or cocktail class in Tenerife for your hen do, just hire our cheeky waiters and we will send the information to buy for a great reduction on prices.
Any hen or birthday party, however big or small, Cheeky Butlers Tenerife will  provide a high level of sophisticated service that stands out from the crowd. We supply your party with attractive butlers who will offer your guests impeccable service with a contemporary twist. They will kick start the party by greeting your guests, serving drinks and ensuring that glasses are topped up throughout the event, plate up and serve food – and if you are partying at home they will even wash up and tidy
We also offer offer cheeky butlers services in the most important Spanish and Portugal destinations: