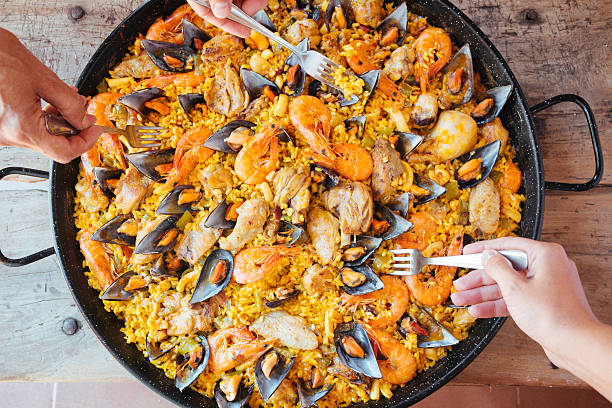 MARBELLA PAELLA CATERING
Marbella paella catering is the perfect activity , for hen do´s, families, group holidays, birthdays and special occasions. Choose our Marbella paella catering, between different options, as seafood our favourite , vegetarian, chicken or traditional Marbella paella made of seafood, chicken and vegetables..
From only 30 € per person, and minimum group size of 6 people, book our amazing Marbella paella catering.
Includes:

Paella

Chef Live cooking.

Unlimited Sangría.

Bread.

Cleaning.
Promotion for Hen do´s . Cheeky Butler for free on groups 25 people.
TIPS ABOUT MARBELLA PAELLA CATERING
If you like gastronomy and consider yourself a gourmet, Marbella is the just the right place. Andalusia has a high/quality raw material, from tasty vegetables to fish and meat and its wonderful olive oil, and that is one of the many reasons why you can find Michelin-starred haute cuisine restaurants in the south of Spain.
If you do not believe us, just take a quick look at the well known TripAdvisor application, and prepare yourself to be amazed by the over 1,000 restaurants that can be found in the Marbella area. So you won't be short on options according to your personal taste, preference and purchasing power.
If you take our advice, have in mind that it is very important to know the local customs, especially if this is your first time travelling to Spain, and in particular if you come to the south. As a general rule, the lunch time for Malaga locals is at 2 p.m. and the kitchen usually opens from 1 p.m. onwards and closes at 4 p.m. Although there are places that are open non stop.
Therefore if you fancy to eat quietly we would recommend to do so before 2 p.m. there will be virtually no one eating, but if on the contrary you want to catch the hustle and bustle of Andalusia, you have to eat a bit later.
At night, if you comparing it with the rest of Europeans we have dinner quite late. From 10 p.m. so before that time, as you can imagine, you will have absolutely no problem making a reservation or having dinner.
A great variety that you can not leave Spain without trying. Actually we do no "eat" tapas we "go for" tapas (salir de tapas) which means that the best to have them is going from bar to bar, asking for a caña and trying their tapas.
By the way, the chiringuitos are restaurants on the beach on the sand. Even though the espeto (grilled sardines) is already considered a World Heritage we recommend any type of fish, since the chiringuitos are the best place to eat fish, seafood paellas, and drink "tinto de verano" (wine with lemon soda) along with your portions or half portions of fried fish.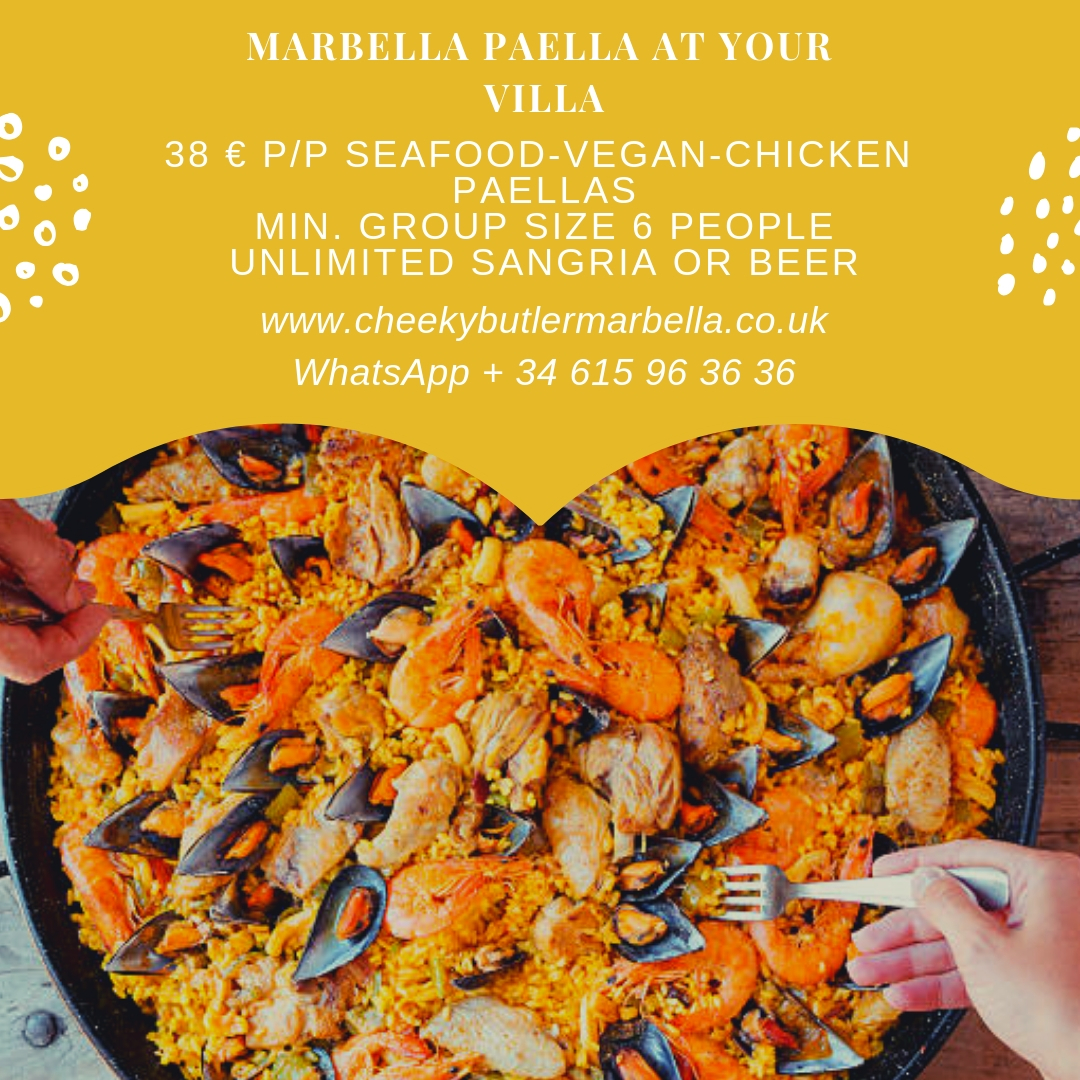 Notes on Paella
Probably the most famous dish outside Spain is the Paella. And you'll really want to take a picture of yourself next to your plate of rice, won't you?
Well, please, please take this piece of advice: Spaniards don't eat paella at night. So stay away from ordering it for dinner, because it will be frozen or it won't have the authentic taste of a freshly made paella. To enjoy a good paella you must have it at lunch time, depending on which chiringuitos or restaurants, you can order this dish, by a portion for one or paellera for two or four people or even more.
But remember that it is an elaborate dish, and sometimes you have to order it at least 1 hour in advance. But we guarantee that it's really worth the wait.
We hope you have found these little tips useful, if so you may have whetted your appetite.
Follow our blog and don't miss our articles full of (we hope) useful information and good recommendations to make your stay in Marbella memorable and hen do party.
Tips for eating
If you're one of those who likes to try new things you probably are used to ask at the waiters for any personal recommendation or just the "dish of the day" but our recommendation is that , at least one day, you have to go and try the famous tapas. Which are small portions food that usually comes with a glass of wine or a tube of beer that we call caña.
Classic Spanish tapas are: potato omelette (tortilla de patatas), lean with tomato (magro con tomate), anchovies in vinegar (boquerones en vinagre), Spanish potato salad (Ensaladilla rusa), Salad with vegetables and sumiri (pipirrana), beans with ham (habitas con jamón serrano), snails (caracoles), potatoes with alioli sauce, (patatas con salsa alioli) croquettes of Andalusian Stew (croquetas de puchero), meatball with almond sauce (albóndigas con salsa de almendras), roasted pepper salad (ensalada de pimientos asados), manchego cheese or serrano ham (queso manchego y jamón serrano).